We are open and fulfilling orders!
If You Are Good You Will Be Assigned All The Work If You Are Really Good You Will Get Out Of It
Employment Humor Business Stickers, Magnets
---
Design Code: 11104419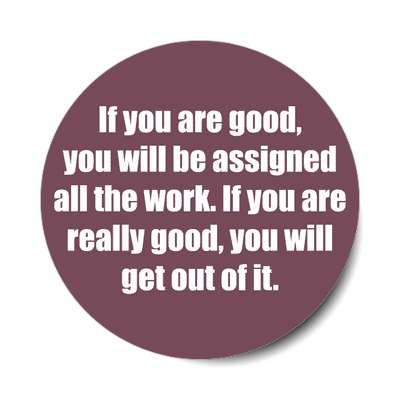 If you are good you will be assigned all the work if you are really good you will get out of it sticker. Also can be ordered as a magnet.
You may also be interested in