We will be closed Thursday, November 26 through Sunday, November 29 for Thanksgiving.
I Earn A Seven Figure Salary Unfortunately Theres A Decimal Point Involved
Employment Humor Business Stickers, Magnets
---
Design Code: 11104414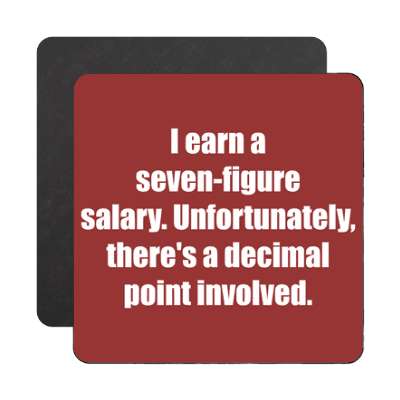 I earn a seven figure salary unfortunately theres a decimal point involved magnet. Also can be ordered as a sticker.
You may also be interested in