We will be closed Thursday, November 26 through Sunday, November 29 for Thanksgiving.
I Always Arrive Late To Work But I Make Up For It By Leaving Early
Employment Humor Business Stickers, Magnets
---
Design Code: 11102662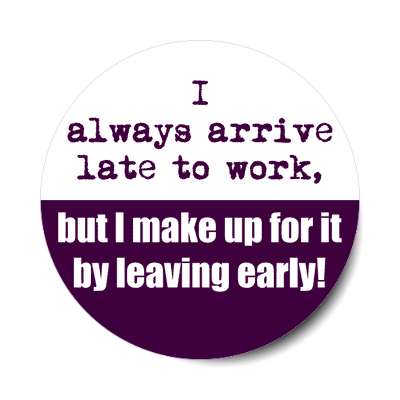 I always arrive late to work but i make up for it by leaving early sticker. Also can be ordered as a magnet.
You may also be interested in