We will be closed Thursday, November 26 through Sunday, November 29 for Thanksgiving.
I Once Wanted To Be A Barber But I Just Couldnt Cut It
Employment Humor Business Stickers, Magnets
---
Design Code: 11104408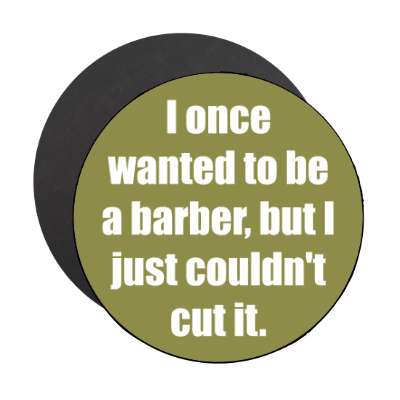 I once wanted to be a barber but i just couldnt cut it magnet. Also can be ordered as a sticker.
You may also be interested in