We are open and fulfilling orders!
Dont Tell Me How Hard You Work Tell Me How Much You Get Done
Misc Employment Business Stickers, Magnets
---
Design Code: 11102668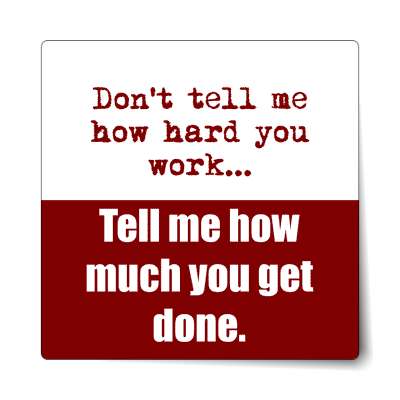 Dont tell me how hard you work tell me how much you get done sticker. Also can be ordered as a magnet.
You may also be interested in