We will be closed Thursday, November 26 through Sunday, November 29 for Thanksgiving.
I Wear Pink For My Aunt Ribbon Awareness Breast Cancer
Breast Cancer Pink Awareness Ribbons Stickers, Magnets
---
Design Code: 11101968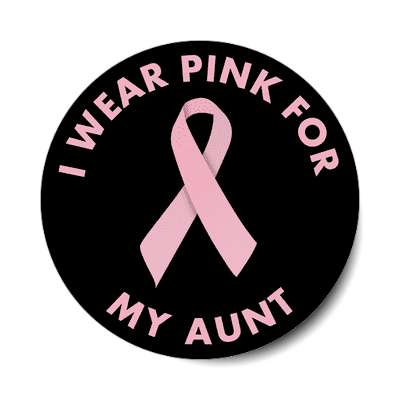 I wear pink for my aunt ribbon awareness breast cancer sticker. Also can be ordered as a magnet.
You may also be interested in