We will be closed Thursday, November 26 through Sunday, November 29 for Thanksgiving.
Dark Green No Dairy No Gmo Kosher Organic Gluten Free Vegan
Vegan Activism Stickers, Magnets
---
Design Code: 11107355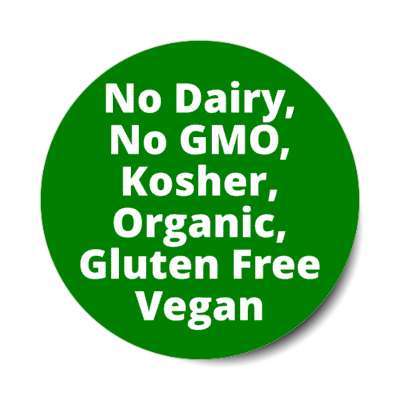 Dark green no dairy no gmo kosher organic gluten free vegan sticker. Also can be ordered as a magnet.
You may also be interested in