We will be closed Thursday, November 26 through Sunday, November 29 for Thanksgiving.
A Gun In The Hand Is Better Than A Cop On The Phone
Gun Control Activism Stickers, Magnets
---
Design Code: 11101526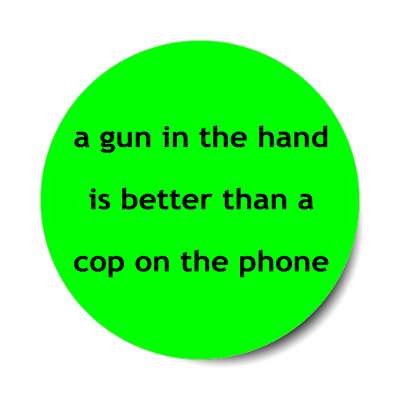 A gun in the hand is better than a cop on the phone sticker. Also can be ordered as a magnet.
You may also be interested in